How To Choose Imitation Jewellery That Looks Like The Real Deal!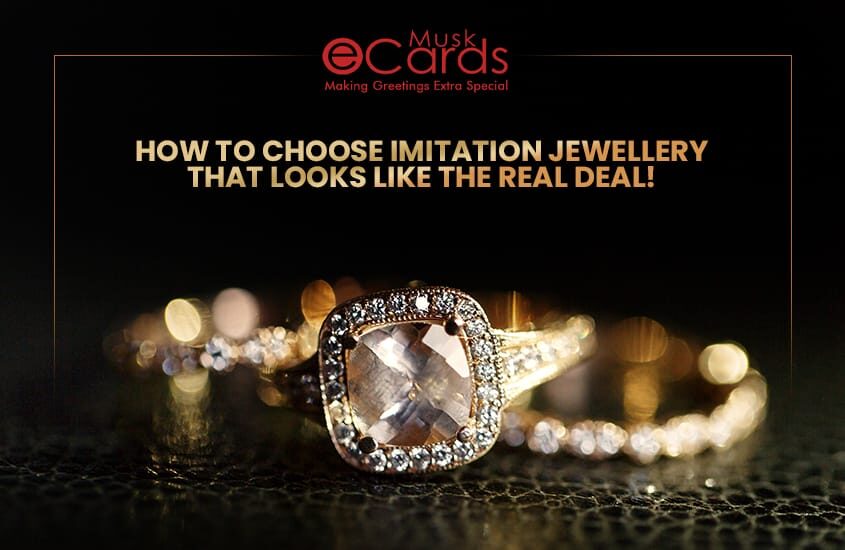 When you combine your jewellery with the right outfit, you can achieve a look that takes your fashion to new heights.
Jewellery exists in its own cosmos, complete with breathtaking designs & creativity. Brides are supposed to wear statement bridal jewellery pieces at Marriage ceremonies, which can really be costly for some of us and also these have no re-usability value, so it's a waste of money. So s it really worth it to spend money on ornate haath phools and diamond sets you'll never wear again? Here lands Imitation Jewellery in the game! It's important to select your jewellery with respect, taking into consideration all of the variables. When worn properly, jewellery can be a very fashionable decoration. Imitation jewellery is generally thought to be less luxurious and glamorous than "real" jewellery. In fact, thanks to new technology and high-quality substitute items, imitation jewellery is now on par with classic pieces in terms of beauty and appeal.
As a result, if you're thinking of wearing fake jewellery and want to make sure it looks as real as possible, take a look at some of our recommendations below.
Prioritise Imitation Jewellery with Small Stones.
If you're planning on wearing imitation jewellery to something like a wedding or other traditional event, we strongly advise you to choose pieces that are studded with smaller stones, because they will appear more authentic. Large imitation gems tend to be somewhat more fake.
Assess Imitation Jewellery's Finishing Touches
Make absolutely sure that imitation jewellery isn't fading nor chipped when you pick it out. In the daytime, check the shade's tones to ensure that this really looks real enough to accessorise all day for a function.
Look for ideal substitutes.
Artificial Austrian, as well as American diamonds, are a perfect alternative to diamond jewellery. Any one of these has its own collection of benefits and appears to be just as genuine and appealing as natural, real diamonds.
Your highest concern should be quality.
For a wedding, avoid choosing imitation jewellery made of low-quality materials. This will not only look fake, but it would also infuriate you throughout. Testing the sides of the jewellery, the bottom of the jewellery, and the hooks is indeed one of the easiest ways to determine the consistency of the imitation jewellery.
Someone's personality, as well as the outfit, say a lot about oneself, so you should choose something that complements it. You don't need a great deal of experience, only the correct knowledge concerning outfit and jewellery coordination, because only the right decision of jewellery will boost your confidence and draw everyone's attention to you.
Read Our another New Blog Marriage / Shaadi Muhurat 2021: Only 7 Months Of Shehnai Will Echo, This Year .
Disclaimer:  The images displayed in this article have been taken from the link provided below the image. The author of this article does not own / claim any rights over these images. The images are only being used for reference purposes.