How to Plan Destination Wedding in Rajasthan India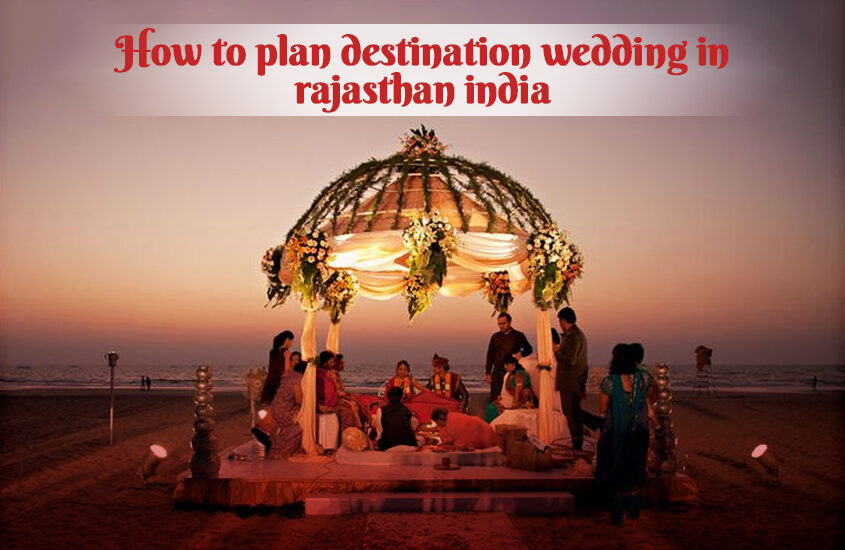 Hey, Guys! Today Musk eCards have brought for them affordable destination wedding tips. At first every bride–groom wanted a perfect partner for herself. Now every bride–groom wants a beautiful destination wedding with a perfect partner. But the question is, is Destination Wedding only for the rich? So, the answer is No, They can plan an affordable destination wedding by adopting some tips here
First trim guest list. A marriage that is a close relationship can be done in the presence of their closest family and friends. They can hold a reception in their city for the rest of their acquaintances. Trimming guest list means reducing their travel, stay, food, etc. expenses.
A huge amount of money is also spent on invitation cards. Therefore, it is better to go with e-Invitation. They will be cheap, personal, convenient, and definitely look cool.
Early planning will help getting early offers, cheap deals and low transportation charges. Anyway, every Indian is an expert on bargaining. Therefore, make full use of this skill to book the venue and vendors. It is said that those who try will never give up.
Decoration at weddings also costs the most. So, at a minimum resources such as fairy lights, colorful curtains, playful signs and other things that are easily possible should be used for beautiful decoration. They can also do eco-friendly decorations.
Book only the local vendors (DJ, decorators, mehndi artists, photographers, etc.) located in or around their destination wedding venue. By doing this, they can cut down on the cost of their journey.
Highly expensive and popular wedding venues can empty their pocket in one go. Therefore, it is a good idea to have a destination wedding in a less well known place. Mussoorie, Nainital, Khajuraho, and Rishikesh are some of the less famous places for a destination wedding in India. They can also select place from their side by investigating. For destination wedding, Udaipur, Jaipur, Jodhpur are the best options in Rajasthan.
Designer wedding dresses can drop a huge bomb on them. And the main thing is that they are hardly going to wear those clothes again. Therefore, instead of buying, they can choose to rent wedding dresses. Portals like Stage3 and Flyrobe get designer clothes for rent. If it is not, then it is our own local market, from where they get good clothes which they can wear later also.
Read Our another New Blog विवाह/शादी मुहूर्त 2021: इस वर्ष सिर्फ 7 महीने ही गूंजेगी शहनाई.